Do you like the
For Like Ever
poster?
I know its everywhere.. and people hate it. I get the hate - I have that same hate for the
Keep Calm and Carry On
poster (enough already!). But I cant get enough of the
For Like Ever
poster. Its funny, cute and more than anything I love the red + pink combo.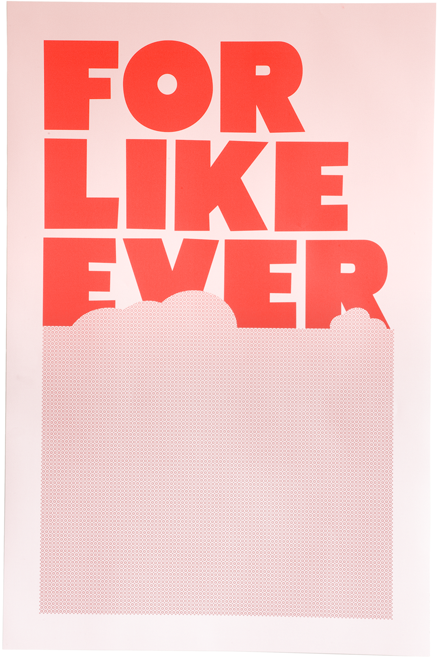 Anyways, its 60 bucks plus a whopping 40 bucks postage! And by the time it gets framed im looking at a good $200. Might have to hold off on that one for a bit... but when I get it, its going in my bathroom along side the mirror I FINALLY purchased last night from Ikea.
Ps. Im painting my blackboard feature wall on Sunday!! I've bought the paint and everything! Stay tuned for pics!